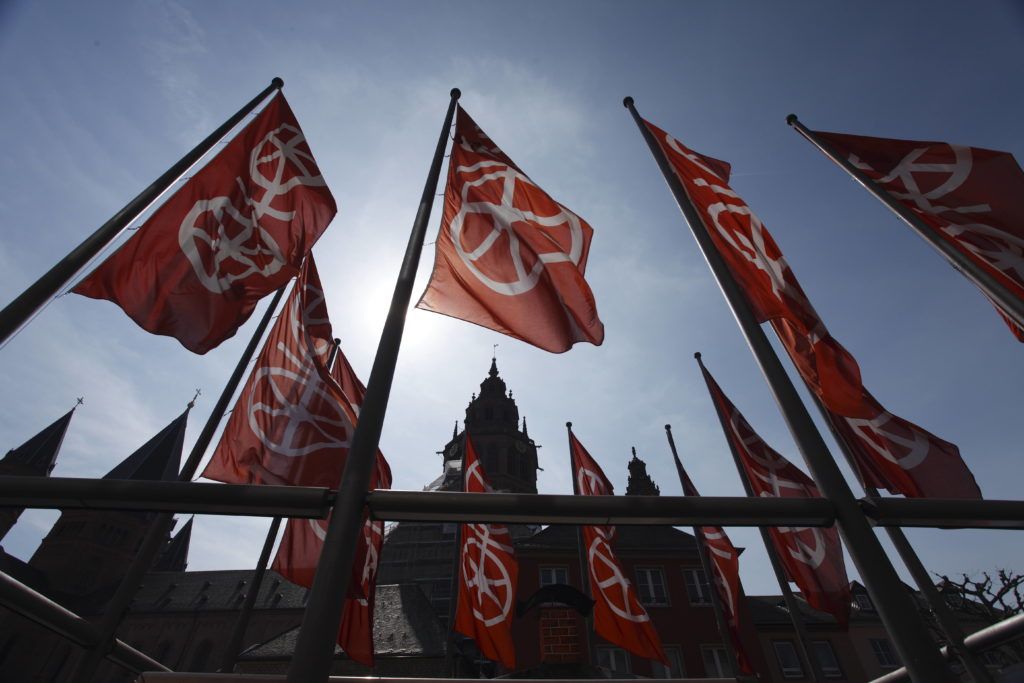 Photo: © Thomas Hartmann, JGU
---
Three cities, two rivers, one Summer@Uni-Mainz!
The Rhein-Main-Region has been of huge historical significance for European history throughout many centuries. As a city that has been the center stage for many historical events, Mainz has numerous sights and attractions that make living here a one-of-a-kind experience. Come and take a look at European history come to life!
As the state capital of Rhineland-Palatinate, Mainz is a vibrant and lively cultural hub in the heart of Germany. Mixing its Roman heritage with a modern and urban style, the city of Mainz offers an atmosphere brimming with history and culture while also providing lots of secluded and quiet parks and cafés in the old town. With about 215,000 inhabitants, Mainz has all the advantages of a metropolis without having its distinct character stripped away, while the people of Mainz are famous for their warmth and proud of their relaxed way of life.
The Rhine river separates Mainz from Wiesbaden, the state capital of Hesse, and Frankfurt am Main can be traveled to via train within a few minutes. At the same time, the Middle Rhine Valley, a UNESCO World Heritage site, is only a short train ride away. Regardless of whether you love nature, city life or the picturesque old town, living in Mainz is bound to be an experience you will enjoy.