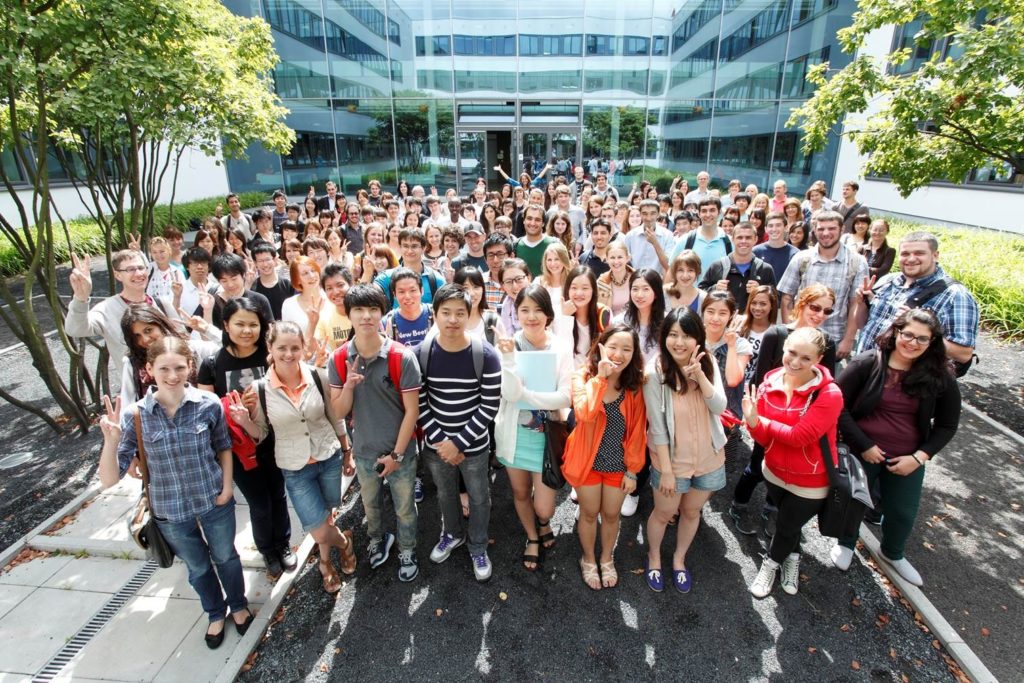 Photo: © Thomas Hartmann, JGU
---
The International German Language School of Johannes Gutenberg University focuses both on students who want to start learning German and those who already have prior experience with German and wish to improve their language skills. Summer@Uni-Mainz does not require students to speak German before coming here. In this case, a basic understanding of English is helpful, however.
In order to keep the program open for all interested students and accommodate students of all language levels, we offer courses ranging from A1 (beginners) to C2 (proficient speakers). The labels A1 and C2 refer to the Common European Framework of Reference for Languages (CEFRL). You can find a more detailed breakdown of the individual language level in the Common European Framework of Reference for Languages (CEFRL), explained in the chart here.
Before arriving in Germany, students will be asked to assess their current level of German. Students will then take a placement test shortly after arrival to determine what kind of language course they will be placed in – beginners, intermediate, or advanced.
All courses are designed to be intensive courses, thus ensuring that all participants have the opportunity to thoroughly improve their language skills during the four weeks of the program. The program closes with a final language examination.
In addition to the courses themselves, our International German Language school offers an individual learning support for students.
Completing all obligatory courses and passing the final language examination will yield you 4 ECTS in total.