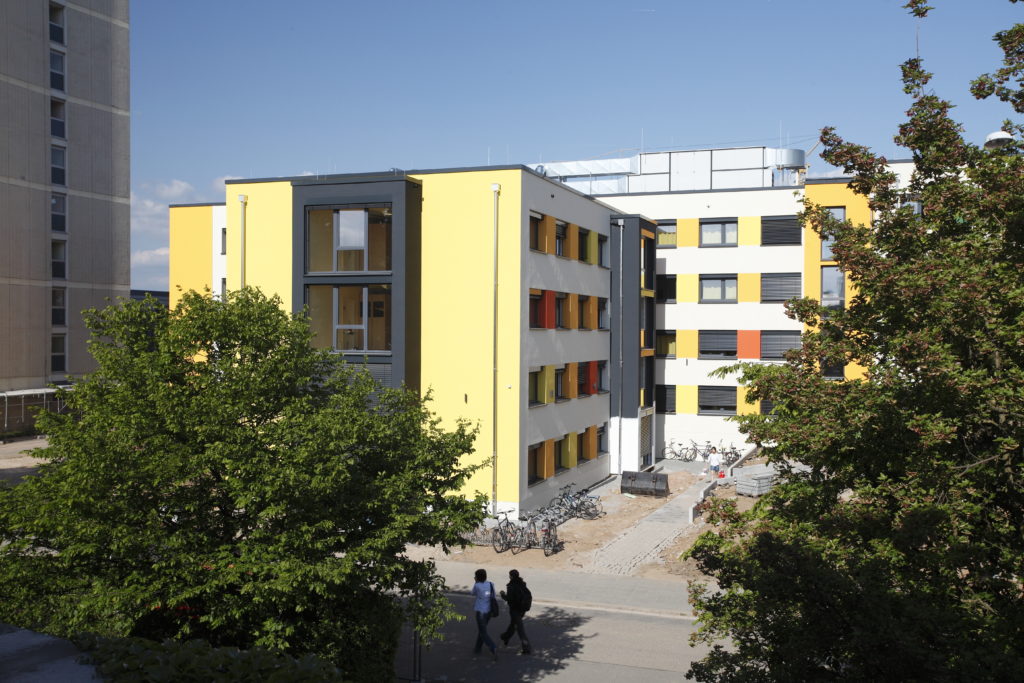 Photo: © Thomas Hartmann, JGU
---
Accommodation
Participants of Summer@Uni-Mainz who register until January 31, 2022, will have a guaranteed room in the student dormitories next to the university's campus. Should you sign up later, we will help you find an open spot either in the student dormitories or in homestay accommodations in Mainz.
Please note that we ask for a security deposit that will not be paid back if you leave your room in a damaged or excessively dirty state. Should your room not have suffered any damages during your stay, you will receive the deposit back at the end of your stay.
Meals are not included in the fee for the course program. However, you will receive a card for the use of campus dining facilities where meals can be purchased for relatively cheap. You will also have access to a kitchen in your accommodation.