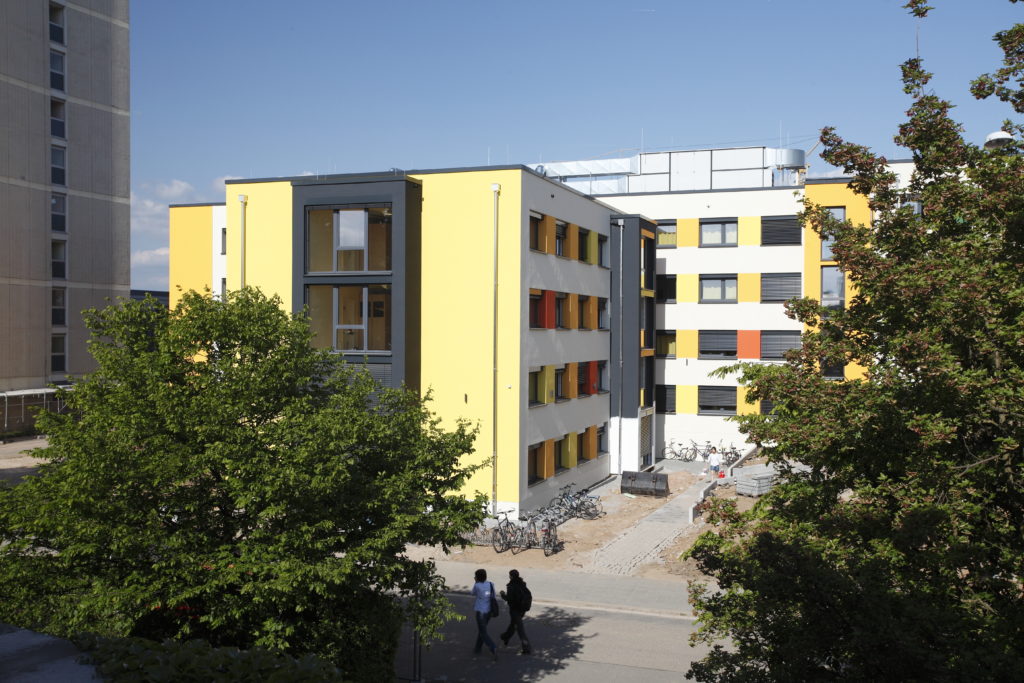 Photo: © Thomas Hartmann, JGU
---
Accommodation is not included in the participation fees, so you can freely choose the type of your accommodation according to your budget. On this page we present options.
Please note that you should expect expanses of about 700€ for your accommodation.
Youth Hostel
The modern Rhine-Main Youth Hostel Mainz is located directly at the Volkspark, which offers many recreational opportunities for all ages. History, modernity, and Mainz cheerfulness characterize the image of the capital of Rhineland-Palatinate, so visitors feel right at home.
The Mainz Youth Hostel has 176 beds in rooms for 1-, 2-, 4- and multi-bed occupancy. All rooms are equipped with shower/WC.
Free WLAN in the whole house.
For prices and availability check: www.diejugendherbergen.de/jugendherbergen/mainz
Shared Flat/Apartment
If you want to live with locals or other students, sharing a flat may be right for you.
On Europe's biggest platform www.wg-gesucht.de you will have the possibility to search for apartments and shared flats.
Dormitories
The Studierendenwerk Mainz has several nearby dormitories offering apartments and shared flats for 2 – 4 persons.
You can apply for a room at: www.studierendenwerk-mainz.de/en/wohnen/apply/tenant-app
Important: There is an optional field "Other information to Team International Housing": Please enter the following sentence: I will participate in the Summer School 2024 of the ZWW in August.
Please be aware that a room in a dormitory cannot be guaranteed.