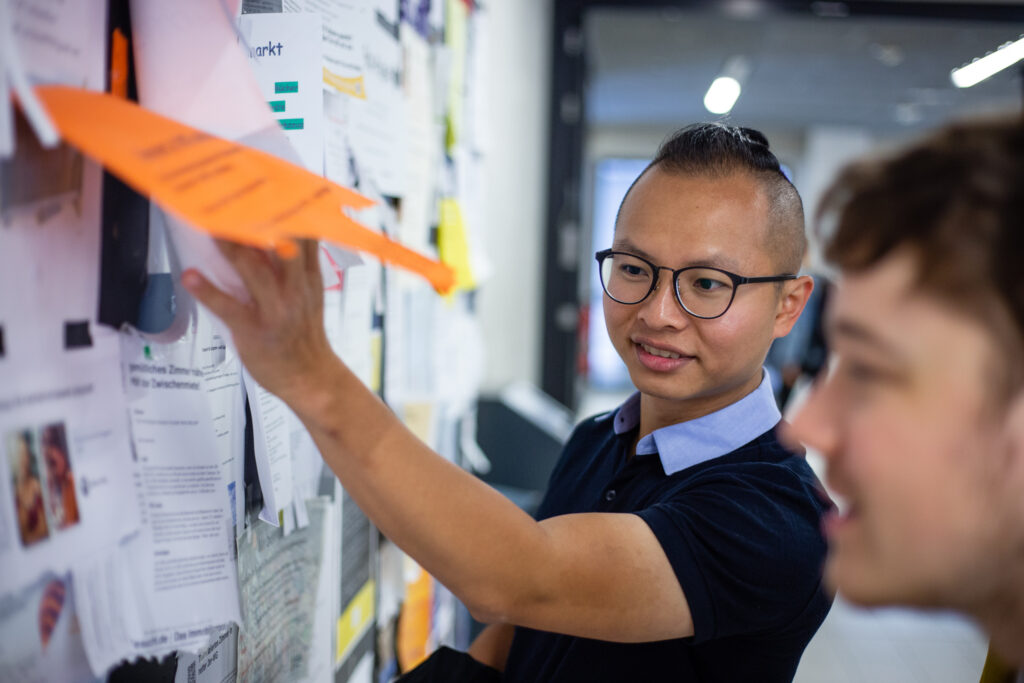 Photo: © Saron Duchardt
---
You've applied for our Summer School? That's great news. In order to help you prepare for your stay in Germany, we've compiled a list of things you should keep in mind.
Visa
Please check whether you need a visa for your stay in Germany. If you are unsure whether you need a visa, you can ask your university's international office for more information. The DAAD (German Academic Exchange Service) also provides general information on visa.
Should you need a visa, Johannes Gutenberg University will send you an invitation letter to the address you provided in the registration form. Please note that you will receive only one copy of the invitation letter.
Clothing
Our summer school program includes excursions, city tours and moderate-length hikes. Do not forget to bring appropriate clothing and footgear.
Remember that July and August are among the hottest months of the year in Germany, and prepare yourself accordingly. You may also want to bring a raincoat with you.
Currency
Germany uses the Euro as currency and although many stores, museums, and restaurants accept credit cards, not all of them do. You may want to bring some Euro bills with you so that you can pay in cash. You can check exchange rates here.
Shops on Sundays
Most shops are usually closed on Sundays in Germany. Exceptions are shops in gas stations, train stations or airports. Restaurants, museums and transportation centers are open.
Tap water in Germany
You can safely drink tap water in Germany! The quality of German tap water is strictly regulated by the government, making it one of the cleanest tap waters in the world.
Power Plugs and Sockets
Please be aware that Germany might be using power plugs and electrical sockets that are different from the ones in your home country. In that case, you will not be able to charge your electronic devices (phone, electric razor etc.) without an adapter.
Insurances
Find out in advance to what extent you are covered in liability and accident matters and, if in doubt, take out appropriate insurance. Existing private accident and liability insurance usually does not cover damages and accidents during a stay abroad.
Since the introduction of the European health card, health insurance is usually no longer a problem in other European countries. However, you should ask your health insurance company about the exact modalities. The coverage provided by the European Health Insurance Card may be insufficient, especially if repatriation or special medical procedures are required.
You will need an international health insurance (to be taken out in Germany or directly in the destination country) that also covers pandemic cases. The DAAD offers a combined health, accident and personal liability insurance.
How to get to Mainz from Frankfurt Airport
Once you have landed, find the sign for the regional train station (Regionalbahnhof, do NOT go to Fernbahnhof). You can purchase a ticket to Mainz main station at the ticket machines located in the train station.
The easiest way to come to Mainz is to take the train S8, which has Wiesbaden main station as its final destination but also stops at Mainz main station. The S8 leaves on platform 3 twice an hour. The ride to Mainz main station will take about 26 minutes.
Please DO NOT take any train going to Mainz-Kastel, as trains going this direction will not bring you to Mainz.