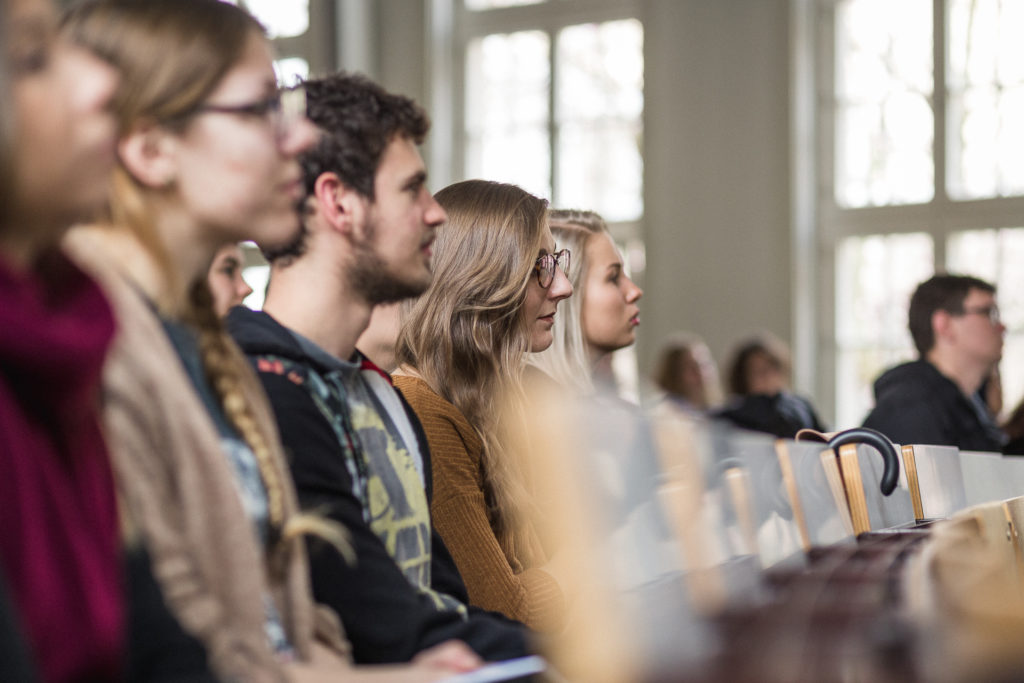 Photo: © Saron Duchardt
---
Summer School Programs of our Faculties
Beside the International German Language School, the individual faculties of Johannes Gutenberg University offer their own courses with thematic focus ranging from Statistics and Theology to Music and Geology. These courses are open for international students and academics with specific research interests. Our faculty course offers are listed here.
Fachbezogene Summer School Angebote
Neben der International German Language School bieten die Fachbereiche und Institute der Johannes Gutenberg-Universität viele fachbezogene Summer Schools an – von Statistik über Theologie und von Musik bis zu Geologie – hier ist für jeden etwas dabei. Eine Übersicht der Angebote unserer Fachbereiche finden Sie hier.